Children who are 5 by August 31 may enroll NOW in kindergarten for 2023-24!

Not quite 5?

Children who turn 5 between September 1 and December 31, 2023 may participate in Kindergarten Readiness Testing for EARLY ENTRANCE into kindergarten! Testing available NOW! Click to LEARN MORE and REGISTER!

For Our City - Chandler provides thousands of students throughout Chandler with backpacks, school supplies, shoes, socks, underwear and school uniforms through the one-of-a-kind Operation Back to School event. Click for details and flyer!

With input from more than 100 stakeholders, CUSD identified six attributes essential to student success beyond graduation that our students will build as they move and grow through our schools and district. Click to find out more.

Arizona law enables taxpayers a tax credit contribution of up to $200 or $400 per calendar year (depending on filing status) for contributions that fund extracurricular activities in public schools. A tax credit is a full refund, not a deduction! Click here for details.

Rudy G. Bologna Site Council meets quarterly at 3:30 pm in our school's Media Center. Click for meeting dates for the 2022-2023 school year. For more information, please contact our office at (480) 883-4000.
Welcome to Bologna Elementary!
About Bologna Elementary School...

Rudy G. Bologna is one of the few schools named for a teacher in the Chandler Unified School District. During our 18 years of operation, Bologna has become recognized as a place for children and adults to learn and grow.

Our dedicated staff is adept at recognizing and responding to the various needs of each and every student. We believe children should leave Bologna with a strong academic foundation, a well-developed character, an appreciation of diversity, a commitment to their physical well-being, and an understanding of the need for conservation of our environment. Bologna faculty is passionate in its quest to deliver a learning experience that utilizes best instructional practices and emerging technology. We know parents have a choice, and we thank you for making Bologna yours.

Come take a tour of our school and see why Bologna is a great place to learn, smile, and grow! Tours are held Wednesdays @10:00 a.m. Call our office to schedule one - 480-883-4000 or email santiago.maria@cusd80.com.

Ven a hacer un recorrido por nuestra escuela y descubre por qué Bologna es un gran lugar para aprender, sonreír y crecer! Los recorridos se realizan los miércoles a las 10:00 a. m. Llama a nuestra oficina para programar uno o correo electrónico santiago.maria@cusd80.com.

Our Mission Statement:

Empower students to be leaders who prepare themselves for higher learning pathways and will commit to being active members of their community.

Bologna Scorpions have the S.P.A.R.K.

Safe
Positive Attitude
Accountable
Responsible
Kind
Featured Videos
The Choice is Bologna Elementary
Bologna Elementary Namesake Video
Chandler Unified - The Premier District of Choice
Chandler Unified - Watch Your Dreams Grow!
What's Happening Around Bologna Elementary
Bologna Elementary Brags - Honors, Awards and Special Programs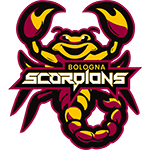 There are a LOT of great things going on in our school — honors, awards, community service projects, special programs we offer and accomplishments. Click below to spread the word, and to see the things we're doing!