Welcome to Bologna Elementary!
About Bologna Elementary School...

Rudy G. Bologna is one of the few schools named for a teacher in the Chandler Unified School District. During our 18 years of operation, Bologna has become recognized as a place for children and adults to learn and grow.

Our dedicated staff is adept at recognizing and responding to the various needs of each and every student. We believe children should leave Bologna with a strong academic foundation, a well-developed character, an appreciation of diversity, a commitment to their physical well-being, and an understanding of the need for conservation of our environment. Bologna faculty is passionate in its quest to deliver a learning experience that utilizes best instructional practices and emerging technology. We know parents have a choice, and we thank you for making Bologna yours.

Our Mission Statement:

Empower students to be leaders who prepare themselves for higher learning pathways and will commit to being active members of their community.

Bologna Scorpions have the S.P.A.R.K.

Safe
Positive Attitude
Accountable
Responsible
Kind

-- Thuy Padilla, Principal
Featured Videos
The Choice is Bologna Elementary
Bologna Elementary Namesake Video
Chandler Unified - The Premier District of Choice
Chandler Unified - Watch Your Dreams Grow!
What's Happening Around Bologna Elementary
Photo Album - November 2020

Photo Album - February 2020
Bologna Elementary Brags - Honors, Awards and Special Programs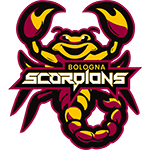 There are a LOT of great things going on in our school — honors, awards, community service projects, special programs we offer and accomplishments. Click below to spread the word, and to see the things we're doing!