About McClain...
---
Subject / Grade

3rd Grade

Room:

13

Phone:

480-812-6043

Email:

McClain
"A person who never made a mistake never tried anything new."

-- Albert Einstein
---
Parent Connections
Keep up to date with your child's grades by signing up for and viewing grades/assignments on Infinite Campus:
Keep up to date with changes to my website by signing up for and receiving E-Alerts from my website:
---
Welcome!
Welcome to Mrs. McClain's 3rd Grade Class! I look forward to meeting each and every student. We are going to have an amazing year learning and growing together.
My Education and Professional Background
I studied Elementary Education at Northern Illinois University where I received my Bachelor's of Science degree in 2004. I then received my Master's in Curriculum and Instruction, with an emphasis in math education, from Arizona State University in 2009. I taught 6th grade math for 1 year in the Coolidge Unified School District, and 5th grade for 9 years at Sanborn Elementary here in CUSD.
My Educational Philosophy
I believe that learning takes place best in a caring and positive environment. I believe that every child comes to school with a different background and skillset, and that each one of them is capable of success. It is our job to inspire and motive, while finding a path to meet the needs of each individual student. I look forward to guiding these students on their path and watching them grow.
---
 | Email the Teacher
---
---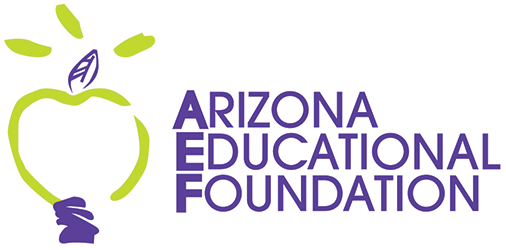 Andersen Elementary School is a 2017 A+ School of Excellence™ award recipient presented by the Arizona Educational Foundation.
A+ School of Excellence is a trademark or service mark of the Arizona Educational Foundation and is used by permission.
---