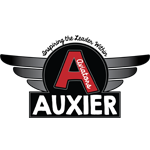 Enroll in Auxier Elementary School
---
Welcome to Auxier Elementary School in the Chandler Unified School District, the premier district of choice!

If you have questions, send us an e-mail or call us at (480) 424-8400. Open Enrollment for the 2023-2024 school year is going on now!.
We look forward to your family joining our school community!

New Families Start Here

Existing / Returning Families Start Here

Documents Needed

Chandler Unified Programs
Dual Curriculum at Auxier Elementary
---
Auxier Elementary is one of four elementary schools that offers two different curriculums to our school community: Classic programming and *Traditional programming. Families residing within the Auxier Elementary attendance boundaries who register their child/children will be enrolled in the Classic program with the option of completing an interest form for the Traditional program. Enrollment in the Traditional program will exist if space permits.
Families that reside outside of the Auxier Elementary attendance boundaries and are interested in their child/children attending, must complete an Open Enrollment Application to request an attendance boundary change. Information on the process of Open Enrollment and the application can be found at Elementary Open Enrollment.
Click here to contact us if you have further questions about Auxier Elementary.
* The Chandler Traditional Academy (CTA) program is an educational option offering distinctive English Language Arts and math curriculum on an advanced basis. The CTA program uses the phonics-based Spalding English Language Arts and the Saxon and Glencoe math programs. The math is advanced one grade level above the student's assigned grade level. The CTA program focuses on developing a solid foundation of fundamental and higher-level thinking skills through a structured curriculum that is consistent within each grade level and sequential throughout the grades.