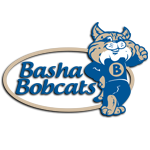 Enroll in Basha Elementary School
---
Welcome to Basha Elementary School in the Chandler Unified School District, the premier district of choice! If your family is new to our community, our registration information is below under Student Registration Information.

If you have questions, send us an e-mail or call us at (480) 883-4400.
We look forward to your family joining our school community!

Online Student Registration Information
Welcome to Chandler Unified School District!

For the convenience of our communities, Online Student Registration is now available.

---

New families that recently moved into one of the Chandler Unified School District boundaries may enroll students in kindergarten-12th grade for the 2021-2022 school year.

Online Student Registration is available in English and Spanish.

In keeping with our Governor's guidance and CDC suggestions we encourage families to enroll online. However, should you need to register in person or drop off original registration documents, we are asking parents to follow these suggested guidelines:

Call or email the school to set up an appointment

Only one parent/legal guardian allowed during registration process

Please do not bring children to your appointment

Practice Social distance

Stay home when you feel sick

Personal cloth face covering or a mask are optional
Required Information for Online Student Registration
You will need the following information to enter and upload into our secure Online Registration Portal:

Household information – address and phone numbers

Parent/Legal Guardian information – work and cell phone numbers, e-mail addresses

Student information – demographic and health information

Emergency contact – names and phone numbers

*Proof of Residency – current utility bill, lease agreement, etc. (see Acceptable Proof of Residency under Additional Student Registration Information on the right)

State certified birth certificate

Legal guardian or legal custody papers (if the parent/legal guardian is not on the birth certificate)
Additional Student Registration Information
*Acceptable Proof of Residency

Legal Guardianship or Custody Papers
Online Student Registration Links
Select from one of the 3 choices below to complete your child's online registration. Google Chrome is preferred.

New Parents | for parents new to CUSD, click here to begin your student's registration process.


Add Another Child | for current parents with a child attending a CUSD school and you need to add a new student.
(Once logged into the parent portal account, click on "more" on the left hand side and then click "Online Registration and Annual Update".)


Returning Parent | for parents who previously had a child enrolled in CUSD and need to re-enroll and update their account.
(Once logged into the parent portal account, click on "more" on the left hand side and then click "Online Registration and Annual Update".)
Open Enrollment
Arizona state law allows students to apply for admission and Chandler Unified School District maintains this through Open Enrollment to most schools, based on available classroom space. If you are interested in attending a school other than your attendance boundary school, you must apply and be accepted through Open Enrollment before you can register. Failure to complete the Open Enrollment application will place your student's registration on HOLD.

NOTE: