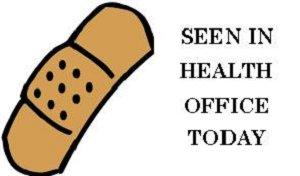 Welcome back to school. I hope everyone enjoyed their summer. The health office will be open starting July 17, 2017 from 7:30 a.m.- 3:30 p.m. so you may begin dropping off medication, forms and immunization records. I am asking that parents/guardians refrain from dropping off medication at the health office on the first 2 mornings of school between 7:30 a.m.-11 a.m.- This time is reserved for teacher and student concerns and any last minute health training's that need to be done. Thank you for your cooperation with this matter.
The health office is in need of new underwear donations- especially boys and girls sizes small and mediums. Any donation is appreciated.
Reminder to students that will be in 6th grade for the 2017/2018 school year- if your child is 11 years old by July 24, 2017 they will need proof of a Tdap and Meningococcal immunization in order to attend school. Sixth grade students that are 10 years old will need proof of the immmunizations within 10 days after turning 11 years old. (Please note that the Meningococcal vaccine formula can not be administered until your child is 11 years old).
Click here for the immunization policy
Also a reminder for any new enrollments that updated immunizations are also due by July 24, 2017 or students will be excluded from school. Please contact the health office for further information.
Head lice in school-aged children is a continuous concern. One must assume that lice is always present in the community and school. It is recommended that parents screen their child for head lice on a weekly basis in a well lit room. The Centers for Disease Control (CDC) has a great website with illustrations and information to help assist in identifying lice.
Click here for the CDC link for head lice
Also visit the health office link for head lice information-
Click here for CUSD Health Office Lice Link
Please call the health office for any questions or concerns.
Maureen Briggs, HA
(480)224-2702