Headlines
Click here to read about the details and to get registered.

Click here to check out our KJAG daily video announcements.

Need to contact us? Click here for a list of important phone numbers at Andersen Junior High.

Click here for information about Intel's matching grant program.

Click here for instructions on how to access student report cards in Infinite Campus, using the Infinite Campus app, and the most current information about signing up in the Parent/Student Portal.
Welcome to Andersen Junior High!
Located near the heart of north Chandler, Arizona, Andersen Junior High School (AJHS) represents the best of everything that Chandler has to offer. We are proud of our rich diversity! John M. Andersen made a difference to this community when he donated his land to build our school, and AJHS Staff are committed to carry on his legacy by working to make a difference in the lives of students and in the community at large. We strive to help students take control of their own academic success, and to help them become a source of strength to their families and community.

-- Allyson Stewart, Principal
What's Happening Around Andersen Junior High
Andersen Junior High Photo Albums
Andersen Junior High Brags - Honors, Awards and Special Programs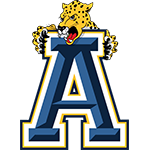 There are a LOT of great things going on in our school — honors, awards, community service projects, special programs we offer and accomplishments. Click below to spread the word, and to see the things we're doing!