About Chandler Learning Center

Chandler Learning Center

1205 E. Frye Road Chandler, AZ 85225
About Chandler Learning Center...
The Chandler Learning Center is a new high school program offered to students enrolled in the Chandler Unified School District.
-- Sarah Stone, Program Director
Click for larger approximate map in new window: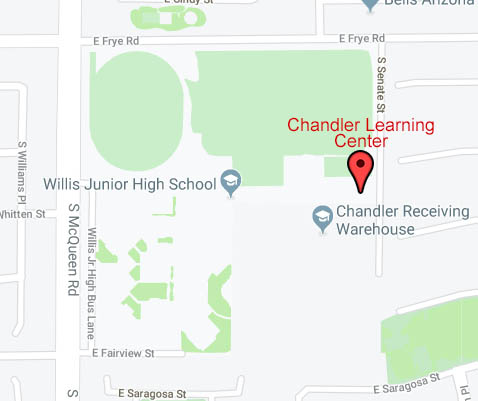 Brief directions:
From the corner of McQueen Road and Frye Road, proceed east just past Willis Junior High School. Look for the sign on the right: "Chandler Schools Central Receiving Support Services." Turn right on Senate Street (marked Joe Acuna Dr.). Chandler Learning Center is on the right side of the street.