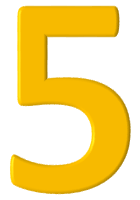 FIVE FUN FACTS about our achievements, schools, district, students and staff


CUSD has a record 30 National Merit Scholars for 2017. The National Merit Scholarship Corporation (NMSC) recognizes and honors the top academically talented students of the United States. They shine a spotlight on brilliant students and encourage the pursuit of academic excellence at all levels of education. Earning this distinction puts these students in the top 2% of students in the nation.



Hamilton wins not one, but TWO state championships last week! Hamilton High captured its second straight Division I softball title, defeating Pinnacle, 7-2, at Arizona State's Farrington Stadium Monday night. Congratulations to coach Rocky Parra and the Huskies!

Hamilton High's baseball team on Tuesday night won its sixth state championship since 2003 by defeating Pinnacle in the Division I title game at Tempe's Diablo Stadium. Hamilton previously won championships in 2003, 2004, 2008, 2014, and 2016 and were state runner-up in 2005, 2009 and 2011.Congratulations to coach Mike Woods and the Huskies!



Santan Junior High on Friday celebrated its status as an A+ School of Excellence by the Arizona Educational Foundation for 2017. The Arizona Educational Foundation also named Andersen Elementary, Hartford Sylvia Encinas Elementary, Santan Elementary, Payne Junior High and Perry High A+ Schools of Excellence for 2017. Hartford, Santan El and Payne Junior celebrated during the first two weeks of May. Andersen Elementary and Perry High will celebrate this week.



Four Payne Junior High Relay for Life teams raised nearly $5,000 for the American Cancer Society. Dana Hansen, Lacey Mattison and Chris Heady organized the Relay for Life fundraiser.



Andersen Junior High eighth grader Natalie Cowell is one of nine Read 180 Awards winners nationwide. Natalie's determination to raise achievement, exceptional performance in READ 180 Stage B, and growth outside of the classroom showed that she deserved to be honored as an all-star student.