Welcome to the 2016-2017 school year. We hope you had an enjoyable summer spent with family and friends.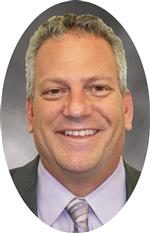 As we begin a new school year, we thank you for making Chandler Unified School District (CUSD) your choice and we invite you to become involved in your child's school as you deem appropriate. I know once you engage in this manner you will feel the sense of pride that we have for all of our schools.
CUSD is fortunate to maintain and attract a highly qualified and high quality staff whose efforts on a daily basis have resulted in CUSD being labeled as an A Grade District for the 6th consecutive year by the Arizona Department of Education. In addition the Niche Report has ranked Chandler the top school district in the state of Arizona for the past three years.
I would like to share our priorities for our 31elementary schools who provide excellent educational opportunities for over 23,000 students.
To implement our new K-5 math curriculum with fidelity. To ensure that our students have a strong foundation in the standards of practice in mathematics and to increase pathways for acceleration in mathematics when appropriate.

To continue to provide intervention or acceleration in English Language Arts at the point of struggle or through analysis of student achievement data and engaging students in appropriate level of rigor and trend intervention strategies.

To encourage all parents to sign-up for an account in our grade reporting management system (Infinite Campus). The parent portal access provides each parent a review of their student's progress in real-time. Chandler will continue to go "paperless" in continuous reporting. Parents may print reports from the portal.

To continue to expand

S.T.E.M. (Science, Technology, Engineering and Mathematics) integration into Language Arts and Mathematics so that students not only acquire strong foundational skills but also will transfer these skills to career or college. To be a leader in choice options for our families either through unique programs or specialized focuses across our 31 elementary schools. We strive to be your DISTRICT OF CHOICE!



The strongest factor in the overall success of our students will always be our ability to work in collaboration with our parents. We hope that you feel welcome in our schools and take advantage of opportunities to become involved, to learn more about our great school district, and to stay informed of your child's progress and needs on a continuing bases through our Infinite Campus Parent Portal.