About Whittaker...
---
Subject / Grade

4th Grade - math and science

Room:

11

Phone:

(480) 812-6041

Email:

Whittaker
"If at first you don't succeed, you're normal."

-- Kid President
---
Parent Connections
Keep up to date with your child's grades by signing up for and viewing grades/assignments on Infinite Campus:
Keep up to date with changes to my website by signing up for and receiving E-Alerts from my website:
---
Welcome!
I am so excited to be part of this journey filled with new experiences and wonderful opportunities. This will be a great year filled with lots of learning, exploring, and fun!
My Education and Professional Background
In 2008, I received a Bachelor's in Elementary Education from Arizona State University, GO SUN DEVILS! I received my Masters in Curriculum and Instruction: Technology in 2014 from Grand Canyon University. I consider myself a lifelong learner and I am always looking for more ways to further my professional education.
My Educational Philosophy
I believe in a classroom culture that is safe and secure for all students. One where students are excited to learn and are willing to take risks. I believe in creating a positive learning environment, where mistakes are looked at as a building block in the learning process. I hope to inspire students to believe in themselves and to build upon their unique qualities that make them successful.
---
 | Email the Teacher
---
---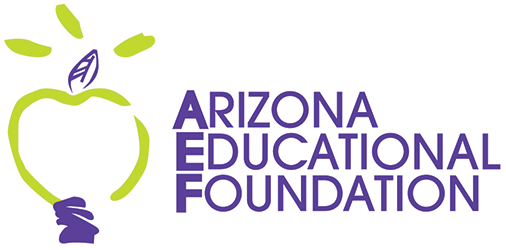 Andersen Elementary School is a 2017 A+ School of Excellence™ award recipient presented by the Arizona Educational Foundation.
A+ School of Excellence is a trademark or service mark of the Arizona Educational Foundation and is used by permission.
---