What is Speech and Debate?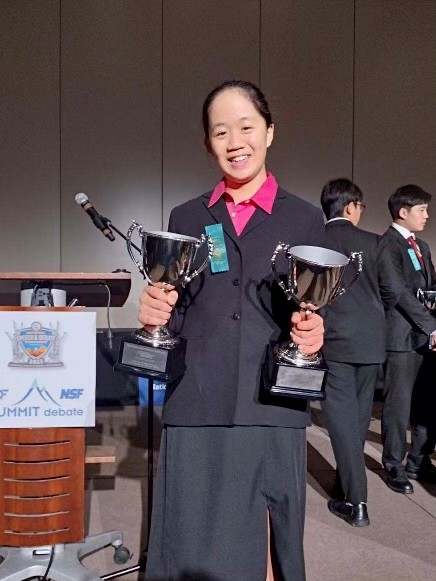 Speech and Debate is a combination of public speaking, acting, and arguing all in one competitive sport. Here at ACP we are proud to be the only middle school in the school district, as well as one of three public schools in Arizona, to have a speech and debate team. Speech and Debate is also the only middle school sport recognized by the Arizona Interscholastic Association.

There are three "tracks" that students can take: Speech, Oral Interpretation, and Debate. In Speech, competitors craft a persuasive and/or informative speech and then present it to a series of judges. Dependent on the specific event, these speeches are either written on the spot or carefully curated over the year. In the Oral Interpretation events, competitors take pieces of literature and poetry and present their interpretation of them in a 10-minute scene, either by themselves or with a partner. In Debate, students work as a team to prove their side of an argument against another team from a different school.

Left: Katie Chan was the National Speech and Debate Champion in Congress in 2023! (She was also the AZ State Champion.) Our ACPMS Speech and Debate team was also awarded the School of Excellence trophy in the national competition for having the highest combined point total!
Last Modified on August 11, 2023