With input from more than 100 stakeholders, CUSD identified six attributes essential to student success beyond graduation that our students will build as they move and grow through our schools and district. Click to find out more.

Arizona law enables taxpayers a tax credit contribution of up to $200 or $400 per calendar year (depending on filing status) for contributions that fund extracurricular activities in public schools. A tax credit is a full refund, not a deduction! Click here for details.

Click here to purchase items for Payne Jr High

Click here to check out our current PeachJar eFlyers.

Click to see our current issue of the Panther Post, our online newsletter.

Please call the attendance line to excuse your students absence. (480) 224-2403 This line is available 24 hrs a day!

Click here for PJHS contact phone numbers, social media links!

Click here for a list of our frequently asked questions.

Chandler Unified is paperless. Progress reports and report cards can be printed from the portal. Click here for instructions and link to access the parent portal.

Please be prepared to show your ID when you enter PJHS, in an effort to keep students safe.

Your contributions help students become involved in fun, meaningful and life-enhancing activities. Click here for details and instructions.
Welcome to Payne Junior High!
Payne Junior High students, parents and educators share a responsibility for quality education, academic excellence and character. Payne provides a positive and accepting environment which empowers all student in their academic, social and physical pursuits as well-rounded life-long learners. Every Classroom. Every Person. Every Day.

-- Lisa Palella, Principal
What's Happening Around Payne Junior High
PJHS Photo Albums
Photo Album, Featured PJHS Photos

Photo Album, Sports at Payne Junior High

Photo Album, Payne Library
Payne Junior High Brags - Honors, Awards and Special Programs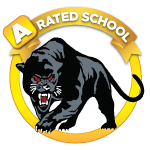 There are a LOT of great things going on in our school — honors, awards, community service projects, special programs we offer and accomplishments. Click below to spread the word, and to see the things we're doing!