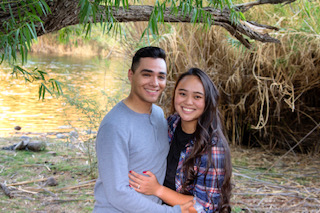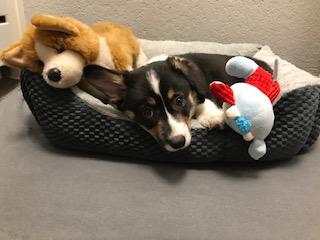 Hello, and welcome to my website! My name is Mrs. Allyson Romero and I teach Sports Medicine 1 and 2. I am also the Head Athletic Trainer for Perry, and have been here since 2019.

I was born in Salem, Oregon but have lived in Arizona since 2007. I graduated from Coronado High School in Scottsdale. During my time at Coronado, I found my passion for sports medicine, specificaly athletic training, through being involved in many sports: volleyball, basketball, softball, and cheerleading. I went on to study athletic training at Grand Canyon University. I graduated in December of 2018 with my Bachelors of Science in Athletic Training. During my time at GCU, I interned for Mountain Pointe High School, Cesar Chavez High School, GCU Men's Volleyball, GCU Swim & Dive, GCU Baseball, and GCU Golf.

I live in Chandler with my husband, Angel, who I have been married to since October of 2018. We have our fur-baby Winston, who is a rambunctious Pembroke Welsh Corgi puppy that we have had since October of 2019.