Child care for children ages
2 weeks to 5 years old.
3 and 5 Full day
schedules available.
Call or email to set up a time

for a
tour and ask questions:
Phone: 480.224.2937
Office is located
between rooms
Snacks and lunch provided
Licensed and Regulated by:
Arizona Dept. Of Health Services,

Office of Childcare Licensure
Inspection reports are available

in the
Site Coordinators office

or
online at
www.azdhs.gov
The first years of a child's life are extremely important to his/her future growth and development. Our goal is to provide an environment that encourages and supports each child's natural eagerness to explore and discover new things. Through daily interactions with our trained and professional staff, children experience positive and self-esteem building relationships.
Part of Lil' Explorer's Child Development Center's mission is to be a caring community that values each child's individuality. It is important to us to awaken possibilities in children through nurturing, learning and engaging experiences.
Our goal is to be a trusted partner with our families and ensure that each child is receiving the best care and support while attending our centers.
Learning and fun go hand in hand at Lil' Explorers. Each week and month brings a new theme with hands on activities that encourage each child's natural eagerness to explore and learn new things. These activities follow the

Arizona Early Learning Standards
that promote growth and development in young children. Each day all of our classroom schedules and activity plans provide ample opportunity for individual and group activities. During these times the children explore early literacy, math, science, social studies and pre-writing skills along with dramatic play, music & movement and creative expression.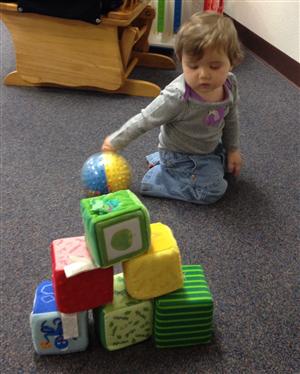 "As you consider whether to move a child into formal academic training, remember that we want our children to do more than just learn how to read and write; we want them to learn in such a way that they become lifelong readers and writers.
If we push our children to start learning these skills too far ahead of their own spontaneous interest and their capacity, we may sacrifice the long-range goal of having them enjoy such pursuits."