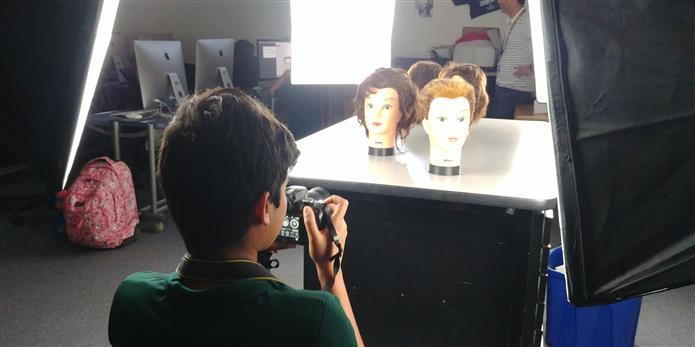 Digital Photography Courses
Digital Photography I

Grades: 9, 10, 11, 12

Full Year, 1 Credit

May be offer for Dual Credit. This course instructs the basic fundamentals of digital imagery, including image capture, image editing and image output. Camera, computer and printing operations will be covered and aligned with the state standards for media technologies. Photographic concepts, photographic history and photography as a career will also be covered in this beginning level course. No prior photography skills are required for this course.

Digital Photography II

Grades: 10, 11, 12

Full Year, 1 Credit

Prerequisite: Digital Photography I. This one year course builds on the skills learned in Digital Photography I with an emphasis on production for the needs of clients, publication, or competition. Special attention will be given to the profession of the photographer as artist and commercial artist. Students will be expected to develop technical expertise to enhance their digital imaging skills. Explorations in the process, production, and role of digital imaging will provide the students with the 21st century skills necessary for personal development and the work setting. Areas of concentration include portrait photography, photo documentation and journalism, color photography, and the photo essay. Students will design a photo project and will be expected to exhibit their work.