About Anna LeBaron...
---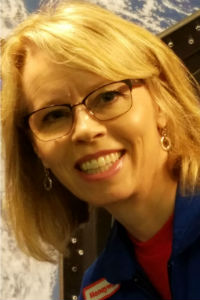 Home Site / Room Number: Payne Jr/E39
Phone: 480-224-2469
Subject(s): Comprehensive Health
---
Parent and Student Connections:
Check ongoing assignments and grades by logging into BUZZ:
Check final grades by signing up for Infinite Campus:
Connect with Us!
---
Welcome!
Welcome to Chandler Online Academy!
Educational Background:
I earned a Bachelor of Arts in Education specializing in Secondary Education in Biology from Arizona State University. I taught 8th grade science for 5 years in Tempe and have been teaching at PJHS since 2008. I also teach AVID, coach track and field, and teach for Chandler Online Academy.
Educational Philosophy:
By DOING science we learn about our world!

---
Click to Report a Website Problem | Email Anna LeBaron
---