About Stephanie Mock...
---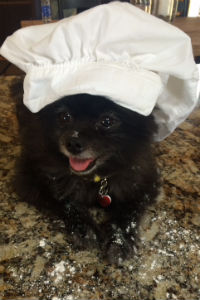 Home Site / Room Number: Chandler Online Academy
Phone: (602) 320-8128
Subject(s): Electives; Physical Education; Comprehensive Health
---
Parent and Student Connections:
Check ongoing assignments and grades by logging into BUZZ:
Check final grades by signing up for Infinite Campus:
Connect with Us!
---
Welcome!
Welcome Chandler Online Academy Go Hornets!
Educational Background:
Bachelors in Nutrition and Exercise & Wellness from Arizona State University, Masters in Secondary Education from Arizona State University. I have taught in the CUSD district since 2011 at Chandler High and this is my second year with Chandler Online Academy. I hold endorsements in Health, Physical Education, Family Consumer Sciences and Career and Technical Education
Educational Philosophy:
With the right tools, knowledge and support every student can be successful!

---
Click to Report a Website Problem | Email Stephanie Mock
---