Part-Time
&
Concurrent Online Students
Part-time Enrollment
is for Arizona high school and junior high students wishing to take one or two classes online with Chandler Online Academy while maintaining full schedule of classes at another CUSD or non-CUSD school. Students can take courses they have previously taken online to improve their grade average (grade replacement), replace a failing grade and earn credit required toward graduation (credit recovery), or take a course for the first time online to open space in their schedule during the normal school day for a different class or activity, or work to get ahead and graduate early.
Concurrent

E

nrollment
is for students enrolled in less than a full schedule of classes at a CUSD brick & mortar (in-person) school and complete their schedule by taking classes online with Chandler Online Academy.
Concurrent enrollment with COA is only available for students taking less than a full schedule of 6 classes at the

brick &

mortar

school. Concurrent students may enroll in a maximum of six 0.5 credit online + brick & mortar classes combined, per semester
. Any additional 0.5 credit online classes beyond the first 6 classes (including all in-person and online classes the student is enrolled in for the semester) will cost $160.00. Concurrent students must pay $160.00 to take a course for grade replacement or credit recovery, and must register for these classes as a Part-time student with COA

.
A student taking 4 classes at his/her brick & mortar school could take 2 classes online, for a total of 6 classes without a cost; a student taking 5 classes at his/her home school could take 1 class online with no cost for a complete schedule of 6 classes, but the student would have to pay $160 if she/he needed an additional online class, for a total of 7 classes, or if the 6th class was one the student had taken previously.
Students must have approval by a school administrator/counselor at the brick & mortar school in order to enroll as a concurrent student with COA.
***

AP courses

are only available for Full-time

and

Part-time students.

All students can take

Honors classes

. See the

Course Catalog

for the full list of courses available for Part-time and Concurrent students.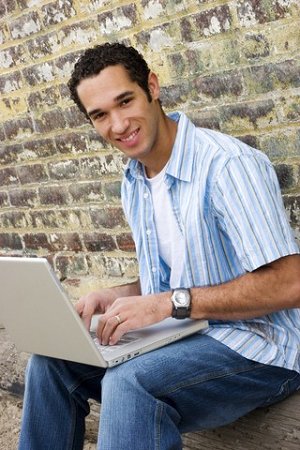 Continuous Enrollment
Concurrent & Part-time students

can enroll with Chandler Online Academy to start an online course(s) any time during the normal school year until
April 1, 2016.
It is in the student's best interest to start a Concurrent Schedule at the beginning of a new semester. It is very difficult to finish all course work and earn sufficient credits to stay on track for promotion to the next grade level or to graduate high school if a student makes schedule changes after the first 2 weeks of the semester. It is highly recommended that students wait to begin a Concurrent schedule at the start of a new semester or in early August or mid-January, at the latest.
For Concurrent & Part-time Students, the online course begins when the student receives the Welcome Email with the link to the e-Learning Classroom-
The Welcome Email that

initiates the online course and daily assignment due dates

will be sent to the student and parent email accounts within 1 day of the payment (Part-Time students) or counselor approval (Concurrent students).

Students must be prepared to

begin working within 1-2 days of receiving the Welcome Email

.


Part-time and Concurrent students

must

submit all assignments/assessments by the due dates

in each online class or risk; being withdrawn from the class, receiving point deductions for assignments submitted after the date they are due, and receiving a failing grade in the class.



Concurrent Students
There is no cost for concurrent students taking up to a total of 6 online and "in-person" classes at COA and another CUSD school. Concurrent enrollment is not available for grade replacement (students wishing to re-take a course for a better grade) or credit recovery (the student previously failed the class).
Students taking an online class for a replacement grade or for credit recovery must enroll as Part-Time and pay the $160 fee for each 1/2 credit class.
Part-time Students
Arizona students enrolled in a full schedule of classes (6 classes per semester), or those needing to replace the grade for a class previously taken, can enroll in courses with Chandler Online Academy at the cost of $160.00 per half credit class.
Course Length and Attendance
Concurrent Student
courses typically start within the first 2-3 weeks of a semester and end just before final exams begin at CUSD Brick & Mortar schools (early December or early May). A student who enrolls to take online classes concurrently before the school year starts will begin the online class(s) in the first week of school, when she/he receives the Welcome Email, and she/he will have assignments due each week throughout the semester (including Fall and Spring Break) until the target end date of the course that will occur in early December (Fall semester) or early May (Spring semester). Concurrent students must submit assignments when they are due each day and will need to

spend a minimum of 5 hours per week, each week

throughout the time they are enrolled in an online class, reading through lesson materials and working on the assignments and assessments due in each online class.

This schedule gives students close to a full 18-week semester to complete the online class(s). Concurrent students typically need more than 9 weeks to complete each 0.5 credit online class because they are taking additional classes at a Brick & Mortar school. Enrollment in online classes with COA is open throughout the year, however each school may have a deadline by which a schedule change can be made each semester.
Students are required to work with their Guidance Counselor at the Brick & Mortar school to determine if online classes are appropriate in meeting student academic goals, and when the online classes can be incorporated into the student's schedule.
Part-Time Students
c

omplete each 0.5 credit class in

9-weeks.
Students can choose to work at an accelerated pace, with the option to finish a class in as little as 5 weeks.
Students choosing to work at an
accelerated pace
are required to earn an
80% overall grade
in the course before they will be allowed to take the final and earn credit for the class
.
Part-Time Stu
dents
are required to log in and work in each class a
minimum
of 8 hours each week
and
submit all assignments & assessments
when they are due each day
throughout the length of the course.
Students need to work a minimum of 8 hours each

week
to complete all assignments/assessments by the due date and earn a passing grade.
All students taking an online class from Chandler Online Academy are required to take the final exam in person at a designated testing facility under the supervision of a test administrator. All final exams are taken at one of our Testing Centers. It is the student's responsibility to schedule to take the final exam before the end-date of his/her class. Final exams must be completed by the Target End Date for each online class.

Steps to schedule a final exam:
When a student has completed all assignments & assessments due in the class, she/he will submit the "Final Exam Clearance" assignment.

The online teacher will check to be sure the student has completed the assignments and has an overall passing grade in the class.

If the student has met these requirements to be eligible to schedule to take the final, the teacher will grade the "Final Exam Clearance" assignment with a 100% score.

A 100% on the "Final Exam Clearance" assignment will give the student access to the next page in the online class, the "Final Exam Scheduler." On the "Final Exam Scheduler," the student will click the link to open the form where she/he will select a date, time, and Testing Center location (Basha High School or Chandler High School) and submit the request electronically.

The student will be scheduled according to his/her requested day, time, and location preference indicated and Testing Center availability, and a Confirmation Email with the date, time, and location where the student will take the final exam will be sent by email to the student.

For more information about testing, directions to our Testing Center, or to schedule your final exam, click
HERE
.
Parent Involvement & Support
Parents play an important role in supporting a student who is taking one or more online courses from home. We strongly encourage parents to check-in with their student each week by asking the student to log in and show them the "Due Soon List" and the "Grades" page for each online class the student is enrolled in. The "Due Soon List" is a list of all assignments and assessments due within the next 7 days. The "Grades" page for each class (Click "Grades" under the name of any course the student is enrolled in from the student's online school homepage) shows all assignments and assessments due to complete the class, the due date for each assignment, when a student has submitted each assignment, and the grade the student received on each assignment. The "Grades" page also shows the student's overall grade in the class and the percent of the assignments/assessments the student has completed.
***
Remember, all assignments must be submitted by the date they are due. Students may lose the opportunity to earn full or even partial credit on assignments that are not submitted by the due date, according to the teacher's

Late Work Policy

(found in the first folder of each class).
Parents of part-time or concurrent students can request to have access to their student's course/s through a Parent Portal by emailing Mrs. Erin Neil with your students name and ID# to neil.erin@cusd80.com. It is the responsibility of the online student and parent to be aware of school and course policies. Students must submit all coursework by the due dates and complete all assignments, assessments, and final exam by the Target End Date of each online course. Not doing so will result in a failing grade on the student's official transcript.
Withdrawal/Schedule Change Policies
6-21 days after the course start-date:* Students may withdraw and receive a W or I (Incomplete) for the class. There are no refunds after day 5 following the course start-date.

22 or more days after the course start-date:* Students who withdraw or who do not complete all coursework including the proctored exam will receive an F for the class. There are no refunds at this point.
Involuntary Withdrawal

:

Students who engage in behavior that is considered misconduct (i.e. plagiarism, see the Student Handbook, Student Code of Conduct section) may be withdrawn and will not be eligible for a refund.
*The course start-date that officially begins the course session will be included in the program Welcome Email. The Welcome Email is sent within 1 business day of completing the enrollment application. It is the student's responsibility to contact Chandler Online Academy if they do not receive a Welcome Email.
There are no refunds 5 days after the course start-date. It is strongly advised that students log in regularly (at least 5 days a week) to finish work that is due each week. A $25 processing fee will be deducted from your refund when it is credited back to your original form of payment.
If a part-time student does not complete a course, she/he may
request to purchase
an extension to complete the remaining coursework within
1 week/7days
of the original
Target End Date
. The charge for extensions is $50.00 per class, per week.
To be considered for an extension, students must have completed 75% of the course assignments/assessments and have an overall passing grade in the class (as indicated on the student's course "Grades" page)
.
Extension requests are considered on a case-by-case basis and take many factors into account. Determining factors include: input from the online course teacher; the type of assignments and the original due dates of any assignments that have not been submitted by the target end date; the student's effort, attendance, and integrity throughout the duration of the course. Students who consistently spend at least 5 hours a week working on the online course and who regularly submit complete and intelligently-crafted assignments that demonstrate effort and familiarity of the online lesson content and concepts by the due dates each week throughout the 9-week class, have the best chance at being approved for an extension.
Click
HERE
to request more information about requesting to purchas
e
an extension.
---
Click to: Report a Problem | Email Us
---