About Amber Hull...
---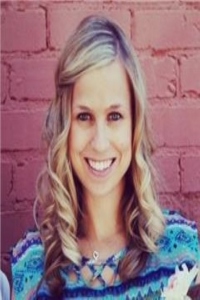 Home Site / Room Number: CCHS/COA
Phone: 480-702-3581
Subject(s): Comp Health
---
Parent and Student Connections:
Check ongoing assignments and grades by logging into BUZZ:
Check final grades by signing up for Infinite Campus:
Connect with Us!
---
Welcome!
Welcome to COA Comprehensive Health! I am excited to be teaching this class again this year. I am looking forward to working with each student so that they can reach their highest potential! Please feel free to contact me any time you have questions.
Educational Background:
I am a native Arizonan and went through Chandler Schools as well. I received my Bachelors degree from Arizona State University in Elementary Education. I also received my Masters degree in Early Childhood Education through Arizona State University. I have an endorsement in Health and have been teaching part time for COA for three years. I also teach Kindergarten part time at CTA Liberty.
Educational Philosophy:
In our classroom, I feel it is important for each child to know what is expected and to be held responsible for their choices. In order to achieve these goals, I will have our class expectations and deadlines outlined on the first day of instruction. I want all my students to learn in a safe, comfortable learning environment where everyone tries their best and feels like an important part of our classroom community. Although we do not have the face to face interaction in an online community I am looking forward to assisting over live interactions in order to meet all students needs.

---
Click to Report a Website Problem | Email Amber Hull
---