About Holly Kain...
---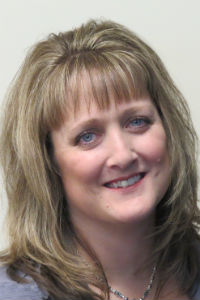 Home Site / Room Number: Hamilton High/E102
Phone: 480-883-5162
Subject(s): Social Studies
---
Parent and Student Connections:
Check ongoing assignments and grades by logging into BUZZ:
Check final grades by signing up for Infinite Campus:
Connect with Us!
---
Welcome!
Welcome to Chandler Online Academy!
Educational Background:
I attended MCC & graduated from Grand Canyon University: Magna Cum Laude in 1997. In 2006, I completed my MaEd. in Secondary Curriculum & Instruction from NAU: Summa Cum Laude
Educational Philosophy:
For myself, teaching provides an opportunity for continual learning and growth. One of my hopes as an educator is to instill a love of learning in my students, as I share my own passion for learning with them. I feel there is a need for compassionate, strong, and dedicated individuals who are excited about working with children. In our competitive society it is important for students to not only receive a solid education, but to work with someone who is aware of and sensitive to their individual needs.

---
Click to Report a Website Problem | Email Holly Kain
---