About Robert Burget...
---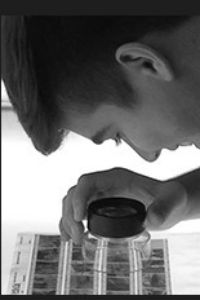 Home Site / Room Number: Chandler High/903
Phone: 480-812-7882
Subject(s): Photography, Art & Design Technology, AP Studio Art, IB Visual Arts
---
Parent and Student Connections:
Check ongoing assignments and grades by logging into BUZZ:
Check final grades by signing up for Infinite Campus:
Connect with Us!
---
Welcome!
Welcome to Chandler Online Academy
Educational Background:
On my way to Tucson in 1984 I ran out of gas in Tempe and decided to stay. I received both a Bachelor of Fine Arts (1987) and a Masters of Education in Educational Media & Computers (1997) from Arizona State, both were years ASU made a Rose Bowl appearance. I have taught high school art since 2005 and computer graphics at Chandler-Gilbert Community College since 2000. I feel Chandler has the most challenging and robust fine arts programs in the East Valley. The 18-19 school year will be my 1st year with Chandler Online Academy.
Educational Philosophy:
I believe study in the visual arts challenges students to think creatively, develop intuition, and become visual problem-solvers. I have found the method of facilitating rather than dictating to be a highly beneficial style of teaching. I adjusting my teaching practices as appropriate, on the basis of observation and with knowledge of a student's interests, abilities, skills, knowledge, and family circumstances. I'm grateful to be able to work with Chandler High students and will continue to strive to be a positive influence in their lives.

---
Click to Report a Website Problem | Email Robert Burget
---