About Heather Henrichs...
---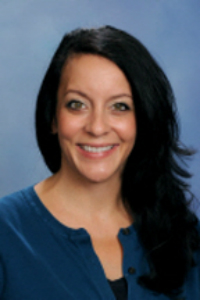 Home Site / Room Number: Andersen Junior High/35
Phone: 480-883-5365
Subject(s): Science;Comprehensive Health
---
Parent and Student Connections:
Check ongoing assignments and grades by logging into BUZZ:
Check final grades by signing up for Infinite Campus:
Connect with Us!
---
Welcome!
Welcome to Chandler Online Academy!
Educational Background:
I have 17 years of teaching experience at the junior high level, and 5 years teaching with Chandler Online Acadmey. My background is in Biology, General Science and Health. I attended Arizona State University and Ottawa University for Biology and Secondary Education. I am currently pursuing a degree in Behavior Analysis at ASU to work with students with special needs.
Educational Philosophy:
I believe my purpose as an educator is to encourage students to embrace change, and to guide them through the discovery process of learning.

---
Click to Report a Website Problem | Email Heather Henrichs
---
About Mrs. Heather Henrichs ...

Position: Comprehensive Health and 8th Grade Science Teacher

Email: Mrs. Heather Henrichs

Welcome!

Welcome to Chandler Online Academy! I am looking forward to working with each of you this year. I love teaching for COA and meeting my students from all over Chandler Unified School District. It is truly one of the most rewarding positions I have ever held. Welcome, Hornets!!

My Education and Professional Background

I hold a Bachelor's of Arts Degree in Secondary Education, Science and a Master's Degree in Applied Behavior Analysis. This is my 22nd year in education, and I really love what I do. I have taught for Chandler Online Academy from when it began with just a few classes, and I have enjoyed watching our staff and student enrollments grow each year. I teach for COA part-time and I also spend my days as a Behavior Specialist at another school in the district. I look forward to many more days with all of you COA Hornets!

My Educational Philosophy

Every student has the ability to learn, and brings with them very special and unique strengths and gifts. It is my responsibility as an educator to help each student grow and learn.