About Heather Henrichs...
---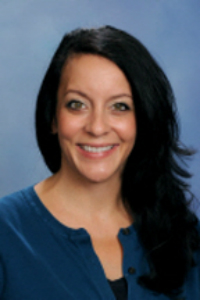 Home Site / Room Number: Andersen Junior High/35
Phone: 480-883-5365
Subject(s): Science;Comprehensive Health
---
Parent and Student Connections:
Check ongoing assignments and grades by logging into BUZZ:
Check final grades by signing up for Infinite Campus:
Connect with Us!
---
Welcome!
Welcome to Chandler Online Academy!
Educational Background:
I have 17 years of teaching experience at the junior high level, and 5 years teaching with Chandler Online Acadmey. My background is in Biology, General Science and Health. I attended Arizona State University and Ottawa University for Biology and Secondary Education. I am currently pursuing a degree in Behavior Analysis at ASU to work with students with special needs.
Educational Philosophy:
I believe my purpose as an educator is to encourage students to embrace change, and to guide them through the discovery process of learning.

---
Click to Report a Website Problem | Email Heather Henrichs
---