About Caroline Pederson...
---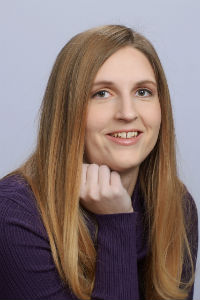 Home Site / Room Number: Arizona College Prep-Erie M5 and Casteel High/A10 & A11
Phone: 480-424-8100
Subject(s): World Languages
---
Parent and Student Connections:
Check ongoing assignments and grades by logging into BUZZ:
Check final grades by signing up for Infinite Campus:
Connect with Us!
---
Welcome!
Welcome to Chandler Online Academy!
Educational Background:
I completed my undergraduate degree in Spanish Education from the University of South Carolina. My master's is in World Languages with an emphasis in Mandarin Education from the University of Utah. In studying languages, I have had the opportunity to study abroad in China, Taiwan and Spain. I completed a certificate in K-12 Online Teaching and Computer Science teaching certificate through Rio Salado College.
Educational Philosophy:
I believe that every student can learn. Learning study skills is an important part of the process.

---
Click to Report a Website Problem | Email Caroline Pederson
---