About Scot Lewis...
---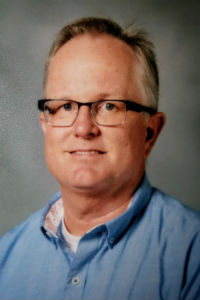 Home Site / Room Number: Andersen Junior High/20
Phone: 480-883-5315
Subject(s): Electives
---
Parent and Student Connections:
Check ongoing assignments and grades by logging into BUZZ:
Check final grades by signing up for Infinite Campus:
Connect with Us!
---
Welcome!
Welcome to Chandler Online Academy!
Educational Background:
Mr. Scot Lewis has been the director of bands at Andersen Junior High School since 2007. Under his direction, the Concert and Cadet Bands have attended festivals sponsored by Chandler Gilbert Community College and ABODA. The Jazz Band annually attends the Northern Arizona University and Chandler Gilbert Community College Jazz Festivals. Mr. Lewis has also had the opportunity of taking previous bands to The Blue Cross Blue Shield Fiesta Bowl Pageant of Bands. Mr. Scot Lewis earned his BA in Instrumental Music Education from Arizona State University and his MA in Education Administration from University of Phoenix. Prior to directing at AJHS, Mr. Lewis directed bands at Chandler High School ('03-'07), Bogle Junior High School (99'-'03), and Jordan Elementary ('95-'99).
Educational Philosophy:
Music is a science. Music is mathematical. Music is a foreign language. Music is history. Music is physical education. But most of all, Music is art. I believe that each of my students will learn not only about music, but about discipline, team work, manners, trust, dedication, motivation, and more, all of which will help them to become life-long learners and positive role models.

---
Click to Report a Website Problem | Email Scot Lewis
---