About Andrew Penland...
---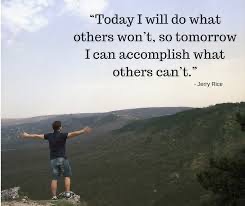 Home Site / Room Number: COA
Phone: (480)788-7649
Subject(s): English Teacher
---
Parent and Student Connections:
Check ongoing assignments and grades by logging into BUZZ:
Check final grades by signing up for Infinite Campus:
Connect with Us!
---
Welcome!
Welcome to the Chandler Online Academy! My name is Andrew Penland and I will be your English instructor. I am an Arizona native and have lived in Gilbert, Arizona since 2004. Before that I was born and raised in Flagstaff, Arizona where I met and married to my wife, Stephanie, who is also a teacher for CUSD at San Tan Junior High. I am here to help you in any way that I can and make sure you are successful in this class. Please reach out and let me know if you have any questions!
Educational Background:
I currently hold a Bachelor degree from Northern Arizona University in Education and Criminal Justice. I have also received a Masters degree, also from NAU, in Educational Leadership. I have been teaching since 2004. Prior to joining Chandler Online Academy, I taught both 7th and 8th grade language arts at Payne Junior High in Chandler, Arizona for twelve years.
Educational Philosophy:
I believe education should bring out the absolute best in students and should push them to do more than they thought possible. It is my goal to create a positive environment where students will feel challenged but supported at the same time. Education is a partnership between students, parents and teachers and all parties need to do their part to ensure students are successful and reaching their academic and personal goals!

---
Click to Report a Website Problem | Email Andrew Penland
---