About Arrielle Roessler...
---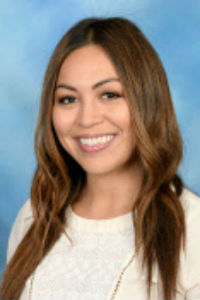 Home Site / Room Number: Payne Junior High School/ B17
Phone: 928-362-2651
Subject(s): English
---
Parent and Student Connections:
Check ongoing assignments and grades by logging into BUZZ:
Check final grades by signing up for Infinite Campus:
Connect with Us!
---
Welcome!
Welcome to Chandler Online Academy! I am looking forward to an exciting year with all of you!
Educational Background:
I completed my undergraduate studies at Arizona State University where I received my Bachelor's of Arts degree in Secondary Education English. From there, I went onto complete my graduate studies at Grand Canyon State University where I obtained my Masters degree in Curriculum and Instruction with an Emphasis in Reading. I have taught for the Chandler Unified School District for 6 years, and have been teaching with Chandler Online Academy since 2019. I am highly qualified in Secondary English.
Educational Philosophy:
Education is the most powerful weapon we can use to change the world. -Nelson Mandela

---
Click to Report a Website Problem | Email Arrielle Roessler
---