About Elizabeth Baum...
---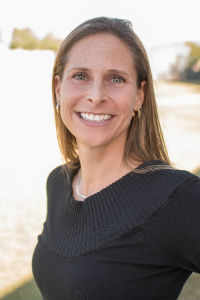 Home Site / Room Number: COA/Lab at Chandler High Rm 415
Phone: (480) 788-5805
Subject(s): Mathematics; Physical Education
---
Parent and Student Connections:
Check ongoing assignments and grades by logging into BUZZ:
Check final grades by signing up for Infinite Campus:
Connect with Us!
---
Welcome!
Welcome to Chandler Online Academy!
Educational Background:
Bachelor's degree in Secondary Education - Mathematics, Arizona State University 2005. Master's degree in Curriculum and Instruction, Northern Arizona University 2009. Certificate in Physical Education 2015. Since 2005 I have taught with CUSD at BHS, CHS, and COA.
Educational Philosophy:
I enjoy teaching math due to my passion for helping students understand important math concepts, which facilitate them to become strong problem solvers, and strengthen their reasoning and logic skills. I enjoy teaching PE due to my passion for helping students understand the importance of life-long health that has many benefits. This includes health, happiness, confidence, teamwork, sportsmanship, goal setting, and responsibility. All students can succeed.

---
Click to Report a Website Problem | Email Elizabeth Baum
---