About Jeffery Timm...
---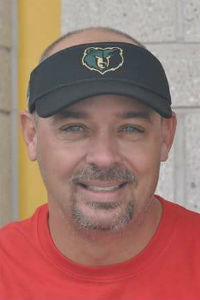 Home Site / Room Number: Basha High/F207
Phone: 480-224-2266
Subject(s): Social Studies
"Live with Intention"
-- ~Anonymous
---
Parent and Student Connections:
Check ongoing assignments and grades by logging into BUZZ:
Check final grades by signing up for Infinite Campus:
Connect with Us!
---
Welcome!
Welcome to Chandler Online Academy!
Educational Background:
BA History, BA Education, Masters Secondary Education
Educational Philosophy:
Life and Civic skills

---
Click to Report a Website Problem | Email Jeffery Timm
---