With input from more than 100 stakeholders, CUSD identified six attributes essential to student success beyond graduation that our students will build as they move and grow through our schools and district. Click to find out more.

Arizona law enables taxpayers a tax credit contribution of up to $200 or $400 per calendar year (depending on filing status) for contributions that fund extracurricular activities in public schools. A tax credit is a full refund, not a deduction! Click here for details.

We are enrolling Elementary and Secondary students for the 2022-23 School Year. Go to the Enroll With Us tab to enroll as a full-time online student. Secondary students can enroll as a part-time or tuition-payer student and take one or more of your classes online. Click here for more information.
Welcome to Chandler Online Academy!
The mission of Chandler Online Academy is to provide students with a high quality personalized education combined with the flexibility to engage in learning anywhere, anytime. At Chandler Online Academy, we:

Incorporate innovation into developing online instructional methodologies that are supported by research
Provide personalized education to meet individual student learning needs, interests, and lifestyle
Deliver the highest quality e-learning educational materials and online instructional support
Create connections with our students so they feel supported and so they are able to develop meaningful relationships and interpersonal skills

-- Jarrett Pack, Program Director
What's Happening at Chandler Online Academy
Upcoming Events
Wednesday

October 2, 2023

October 3, 2023

October 4, 2023

October 5, 2023

October 6, 2023

October 9, 2023

October 10, 2023

October 11, 2023

October 12, 2023

October 13, 2023

October 16, 2023

October 17, 2023

October 18, 2023
View Calendar
Chandler Online Academy Photo Albums
Photo Album - May 2020

Photo Album - February 2020
Chandler Online Academy Brags - Honors, Awards and Special Programs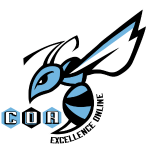 There are a LOT of great things going on in our school — honors, awards, community service projects, special programs we offer and accomplishments. Click below to spread the word, and to see the things we're doing!