CLICK HERE for front office summer dates and times

CLICK HERE for information and the registration link

We appreciate your donations each year! CLICK HERE for more information

CLICK HERE for a list of ways we communicate and the links to connect you!
Welcome to Arizona College Prep High School
Arizona College Preparatory opened its doors in 2007 becoming Chandler Unified School District's first secondary school-of-choice offering students a safe and personalized touch to learning. This year, Arizona College Prep is enrolling students in grades 9 through 12. Arizona College Preparatory is consistently ranked among the best high schools in the nation by U.S. News & World Report and the Washington Post as well as the state of Arizona.

Founded on academic rigor and strong discipline, students receive the personalized education that many families yearn for and some students need in a smaller academic setting. Students can look forward to dedicated instruction from Highly Qualified Teachers who specialize and are certified in the subject area they teach. The school's foundation was developed through the hard work and passion of students, teachers, parents and community representatives.

-- Rob Bickes, Principal
What's Happening Around ACP High School
Upcoming Events
Tomorrow

June 11, 2023

June 12, 2023

June 13, 2023

June 14, 2023

June 15, 2023

June 16, 2023

June 28, 2023

July 12, 2023

July 13, 2023

July 14, 2023

July 17, 2023
View Calendar
ACP Photo Albums
PHOTO ALBUM - April 2022

Photo Album - December 2020

Photo Album
ACP High Brags - Honors, Awards and Special Programs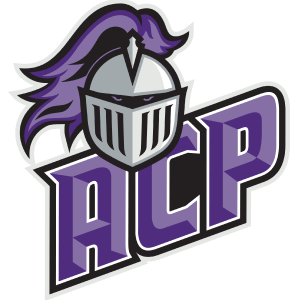 There are a LOT of great things going on in our school — honors, awards, community service projects, special programs we offer and accomplishments. Click below to spread the word, and to see the things we're doing!