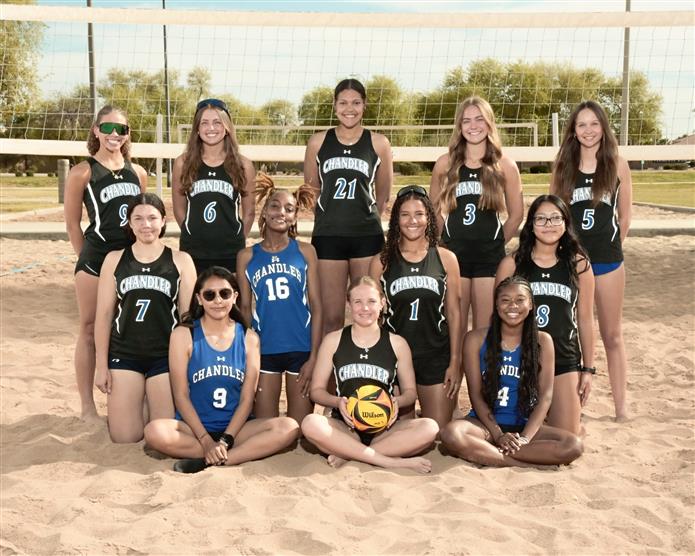 Welcome to the Chandler High School Beach Volleyball Team page. I'm Coach John Bundy, and I am thrilled to be entering my 2nd year with this incredible program and 8th year of coaching overall. I have coached multiple sports, with the majority being volleyball, including Girls Beach Volleyball, Boys and Girls Indoor Volleyball, Basketball, and Swim. I obtained my Bachelor's degree from BYUI, majoring in History Education and minoring in Physical Education. Additionally, I recieved my Master's degree in Athletic Administration and Coaching from Concordia.

As your coach, I firmly believe that athletics provides a valuable avenue for teaching life lessons and preparing student-athletes for the future. On the court, my philosophy revolves around self-improvement and personal growth. I encourage each player to compete with themselves, always striving to exceed their own expectations. It is my goal to help them recognize their self-worth, develop resilience, and never give up, regardless of the circumstances during the game. I also emphasize that failure is a natural part of the learning process, as long as we use it as an opportunity to learn, grow, and improve.

Just like our school's mascot, the Wolf, we will learn to play together and lift each other up. Wolves are pack animals known for their unity, teamwork, and loyalty. I want our team to embody these traits, fostering a supportive and collaborative environment where each player's strengths are recognized and celebrated. Together, we will work as a cohesive unit, pushing one another to reach new heights and overcome challenges.

I am truly excited to continue on this journey with you all. Together, as a pack, we will cultivate a supportive and challenging environment where you can discover your full potential as both athletes and individuals. Let's embrace the power of grit, determination, and continuous improvement, both on and off the court. Get ready for an incredible season filled with growth, teamwork, and unforgettable experiences.

Go Chandler High School Wolves Beach Volleyball Team!