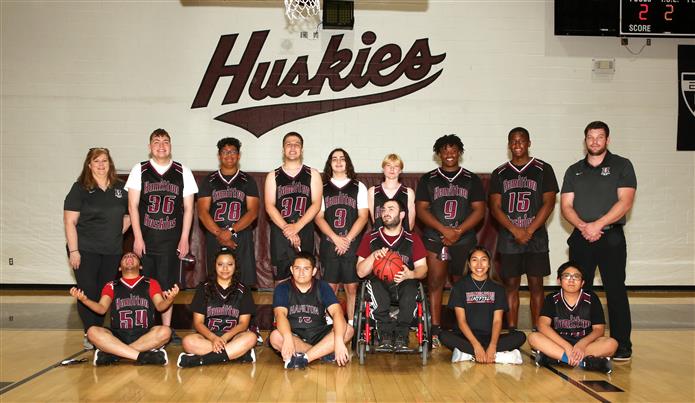 January 2022 Update

Hamilton Unified will be participating in Track and Basketball. The Track schedule will be released soon and practice will begin in late January/early February. Basketball begins after spring break in late March.

If your son or daughter plans on participating this year, they will need to be cleared through Register My AthleteRegister My Athlete

Hamilton Unified Team Video 20-21

Social Media

Facebook - https://www.facebook.com/hamiltonunifiedsports

Twitter - https://twitter.com/HHSUnified

Did you know Unified Sports are AIA Sanctioned? Unified Sports fall under the same rules and regulations as all Arizona Interscholastic Athletics. That's good news for our athletes. All Unified coaches and referees are required to be certified by the NFHS. It also means all of our student-athletes can letter in Unified Sports.