Welcome to Casteel's Counseling Department
Please follow us on

Counseling Facebook Page,

Counseling Twitter Page and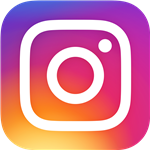 Counseling Instagram Page
Counselors work with staff, students and parents to ensure student success at Casteel High. Counselors provide developmental and preventative guidance for student's life-long learning. Counselors will have contact with students throughout the year through a variety of lessons and presentations are tailored to address academic, personal, social and post high school interests. Students are assigned to counselors based on their last name and grade level.
How to schedule an appointment with your Counselor:
Students do not need an appointment to see their counselor before/after school or during their lunch, but keep in mind that counselors may already have appointments scheduled during those times. Parents and students may contact Jennifer Pugh, Counseling Secretary at pugh.jennifer@cusd80.com to schedule an appointment with the appropriate counselor. Students should not come down during class time to make an appointment or to see a counselor, except in an emergency.
Jennifer Pugh, Secretary to Counseling Department
pugh.jennifer@cusd80.com
(480) 424-8116