College and Career Menu
---
Welcome to Casteel Career Center...
The Casteel High School Career Center provides resources to help students make informed and intentional decisions regarding their post-secondary college education by exploring areas such as career ambition, geographic desirability, and other aspirations. By focusing on the specific goals of each student, together, we are able to formulate a plan to help them reach their maximum potential. Specifically, you will find information on Scholarships, Colleges (and their specific requirements), Financial Aid, College Entrance Exams (SAT and ACT), Career Exploration and more. Stop by with your questions or just stop by to get connected with upcoming opportunities, college visits, and events. Parents and students are always welcome!
DREAM BIG, SET GOALS, TAKE ACTION!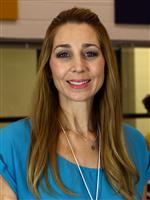 Mrs. O'Brien, College & Career Specialist
Room: Career Center (D building)
Phone: (480) 424-8211
Please call or email if you'd like to schedule an appointment!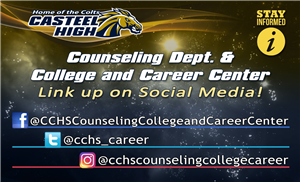 KEEP UP-TO-DATE! Sign up for "Remind"
Class of 2019 - To sign up, text "@2019colts" to 81010
Class of 2020 - To sign up, text "@2020colts" to 81010
Class of 2021 - To sign up, text "@2021colts" to 81010