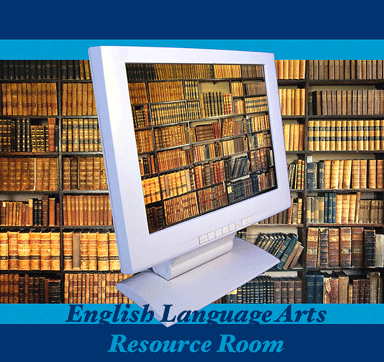 The links below are some helpful sites for both reading and writing.
This is a great source to help with MLA formatting, online writing lab, research, and essay writing

Vocabulary game which helps review SAT and ACT vocabulary.

The site for submitting writing to your teacher. (You will need to set up an account)

Turnitin.com Registration Information 2016-2017

You will need an email address. If you do not have email, you will need to set up an email account.
Go to turnitin.com and follow the prompts. Instructions are fairly clear at the website.
If you were registered last year at Casteel High School Campus, you will already be in the system; however, you will need to "enroll" in your teacher's class. DO NOT REGISTER AGAIN. Just enroll. You may also un-enroll from last year's classes.
Wait for your English teacher's direction for class name and enrollment password, specific to each teacher and class.
You will submit certain assignments (to be announced). Papers must pass a plagiarism check before you will receive credit for the paper.

If you are still unclear, you may watch this video titled, Creating a Turnitin Account and Enrolling in a Class - Student Training

http://www.youtube.com/watch?v=-ubIfwJGh0c

This free service lets you bring your photos, docs, and videos anywhere and share them easily. Never email yourself a file again! (You will need to set up an account)

Arizona Department of Education

Up to date information on AIMS, the new Common Core State Standards, and other Arizona educational initiatives

Chandler Public Library Databases

Great site for peer-reviewed and scholarly articles for research. You must have a valid Chandler Public Library Card to access the databases.

In case you're wondering why you're doing what you're doing in class!